About us
Find out more
About us
Distribution and sales



PREST doo, founded in 2006, is a company for the distribution of food products in the Republic of Serbia. Along with expanding the product range, we expanded the territory of distribution. Currently, PREST covers the whole of Serbia with its distribution network and three distribution centres in Nis, Novi Sad and Cacak. One of our great advantages in the distribution process is the promptness in supplying customers. We deliver within 24 hours due to our fleet of 60 vehicles, of which 23 are transport ones – vans and trucks. As an addition to the distribution, PREST is constantly working on developing its own brand, by taking into account the needs and aspirations of our customers and end consumers. Today, under our brand PREST, we produce over 80 confectionery products. As a contribution to our development strategy, we have introduced distributors for the PREST brand in North Macedonia and Montenegro, and we plan to expand to other countries in the region.
VISION AND MISSION
Mission - is quality distribution service to clients in all operational markets while respecting the needs of partners, clients and end consumers, and by respecting our employees and the environment.
Achieving the set goals is in accordance with the defined company's values: Dedication - from market presence to building brands, we strive to set the standards for excellence and create added value for both business partners and clients Development - we bring ideas, innovations and opportunities for constant grow Efficiency – we are cost efficient and business results oriented Stability - we value balanced personal and company's goals and strategy Teamwork - we work as a team to reach our goals Vision - Our VISION is to be the preferred choice for manufacturers in Serbia and the region. We strive that our business standards become a measure of quality and professionalism in all segments – for manufacturers when choosing a distributor, for customers when choosing a supplier, for employees when choosing an employer, as well as a responsible and reliable partner for the social community.
DISTRIBUTION
PREST is a company that provides top distribution services to partners and customers throughout Serbia and the region. After sixteen years of work, the number of clients has increased to near 5,000 with over 6,500 unloading spots. We understand the local business culture, we make and maintain contacts and relationships and take full responsibility for market covering. We offer more than a distribution service - we offer a long-term strategic partnership!
PREST IN NUMBERS
• 3 distribution centres
• 5.500 m2 warehousing capacity,
• 60 vehicles,,
• 24h delivery time
• 82 employees, 30 sales representatives
• +6.000 full loads per year, +500 daily deliveries,
• +250 products,,
• +5.000 customers, + 6.500 unloading spots

KEY COMPETENCIES
• effective distribution model
• perfect realization of orders
• customer oriented
• tailor-made solutions according to the needs of each individual client
• effective sales support tools
• flexibility, transparency and experience
• stimulating business environment

HUMAN RESOURCES
As a fast growing company, we pay attention not only to the needs of our partners and customers, but also to our employees who are our greatest strength. Today, PREST has 82 employees in three distribution centres. We strive to be a healthy and stimulating work environment, and to build relationships based on mutual trust and loyalty. We support our employees by including their impact in our decision process whenever possible and encourage their input and ideas.
Management
Predrag Stanković – General Manager predrag.stankovic@prest.rs
Bojan Dimitrijević – Sales Manager bojan.dimitrijevic@prest.rs
Jovica Adamović - Regional Manager DC Novi Sad jovica.adamovic@prest.rs
Goran Đurđević- Regional Manager DC Čačak goran.djurdjevic@prest.rs
NEW products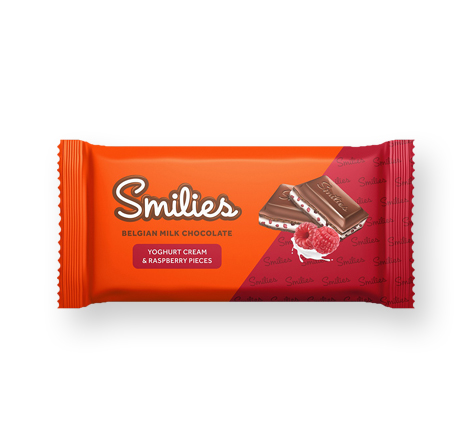 SMILIES CHOCHO YOGHURT CREAM & RASPBERRY PIECES 98G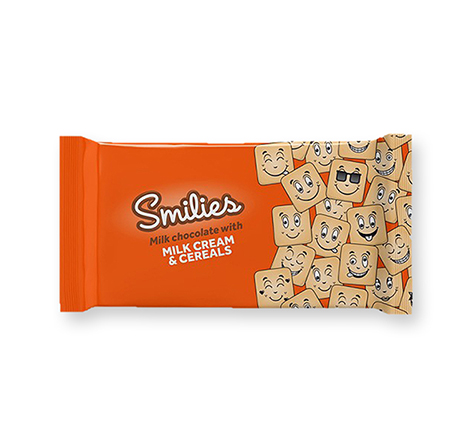 SMILIES CHOCOLATE WITH MILK CREAM & CEREALS 87G
SMILIES CHOCOLATE WITH HAZEN.CREAM & CEREALS 87G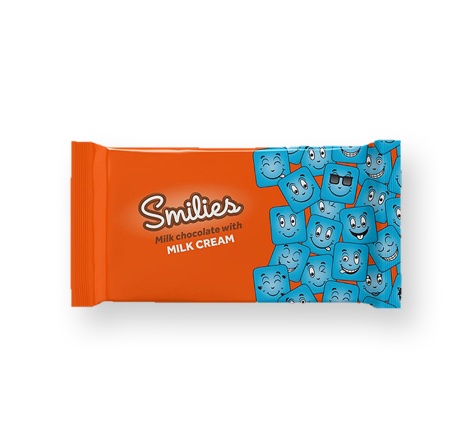 SMILIES CHOCILATE WITH MILK CREAM 94G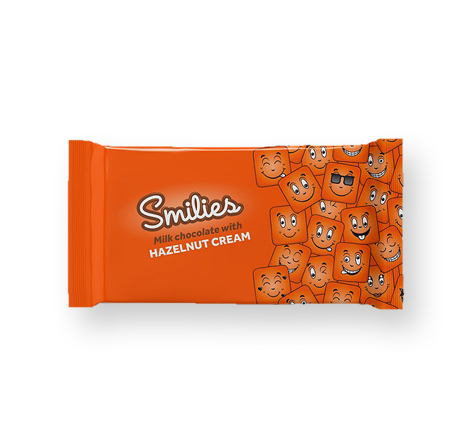 SMILIES CHOKOLATE WITH HAZELNUT CREAM 94G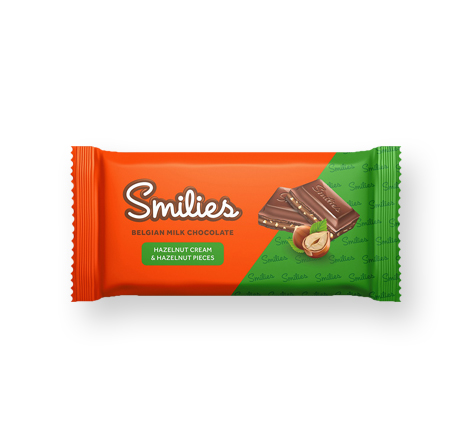 SMILIES CHOCOLATE HAZELN.CREAM & HAZELN PIECES 98G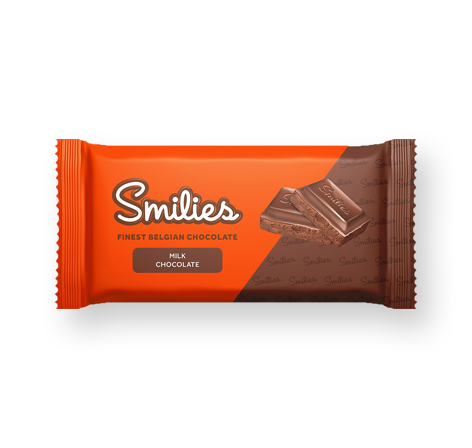 SMILIES MILK CHOCOLATE 90G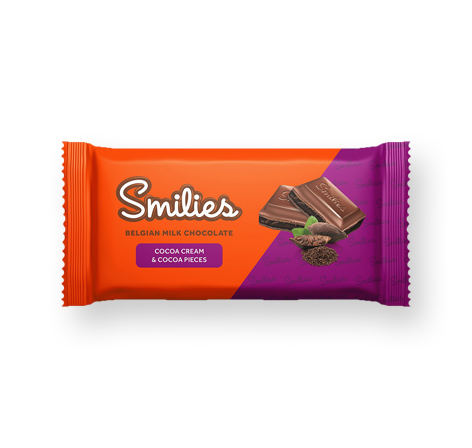 SMILIES CHOCOLATE COCOA CREAM & COCOA PIECES 98G
LILLY CRUNCHY KOKOS 100G
LILLY CRUNCHY MLEKO 100G
LILLY CRUNCHY LEŠNIK 100G
BOMBONA PEPERMINT PUNJENA PREST 80G
BOMBONA ANIS PUNJENA PREST 80G
BOMBONA MENTA PUNJENA PREST 80G
BOMBONA JAGODA PUNJENA PREST 80G
BOMBONA LIMUN PUNJENA PREST 80G
BOMBONA NARANDŽA PUNJENA PREST 80G
BISCUIT COCOA ORANGE MINI 22OG
BISCUIT COCOA MINI 220G
COOKIES COCOA 200G
COOKIES CLASSIC 200G
COOKIES COCONUT 200G
LILLY ŠTANGLICA SA RIŽOM 250G
SMILIES EGGS MILK CEREALS 77G
SMILIES EGGS MILK 77G
SMILIES EGGS HAZENLUT CEREALS 77G
SMILIES EGGS HAZENLUT 77G
SMILIES BALLS MILK CEREALS 120G
SMILIES BALLS MILK 138G
SMILIES BALLS HAZELNUT CEREALS 120G
SMILIES BALLS HAZELNUT 138G
PODLOGA ZA PICU 230G
GRILOVANA PŠENIČNA TORTILJA 250G
PŠENIČNA TORTILJA 250G
Manufacturers and Categories
BOMBONE GUMENE JAGODA USECER.100G JAKE

BOMBONE KISELE GLISTE 100G JAKE

BOMBONE GUMENE JELLY CLASIC MIX 100G JAKE

BOMBONE GUMENE LUBENICA 100G JAKE

BOMBONE GUMENE ZUBI 100G JAKE

BOMBONE GUMENE BANANA 100G JAKE

BOMBONE GUMENE COCA-COLA 100G JAKE

BOMBONE POLJUPCI 100G JAKE

STRUDLA SMOKVA 252G ZITO.

STRUDLA VISNJA 252 GR

STRUDLA JAGODA 252G

STRUDLA MESANO VOCE 252 GR

STRUDLA VISNJA 126 GR

STRUDLA MESANO VOCE 126 GR

STRUDLA SMOKVA 126 GR

STRUDLA BRUSNICA 126GR

STRUDLA SMOKVA 21G

STRUDLA VISNJA 21G

STRUDLA MESANO VOCE 21G

MEDEN. STR MIX SA ČOK 145G

OMILJENI KEKS 150 GR.

DRAGULJ CHOCO TIME 200G

DRAGULJ COFFEE TIME CARAM. 200

DRAGULJ NOUGAT DESERT 200 GR

DRAGULJ KOKOS DESERT 200 GR

KARAMELA PLOCICE 125 GR

KOKOS PLOCICE DEK. 125 GR

RUM PLOCICE 135 GR

TORTILLA MIGUEL BIBER I MORS.SO 200G

TORTILLA MIGUEL BIBER I MORSKA SO 50G

TORTILLA MIGUEL TZATZIKI 200G

TORTILLA MIGUEL TZATZIKI 50G

TORTILLA MIGUEL MORSKA SO 200G

TORTILLA MIGUEL MORSKA SO 50G

TORTILLA MIGUEL KIKIRIKI 200G

TORTILLA MIGUEL KIKIRIKI 50G

TORTILLA MIGUEL CHILI 200G

TORTILLA MIGUEL CHILI 50G

TORTILLA MIGUEL CHICKEN 50G

TORTILLA MIGUEL CHICKEN 200G

TORTILLA MIGUEL CHEDDAR CHEESE 200G

TORTILLA MIGUEL CHEDDAR CHEESE 50G

SLANE RIBICE CAPTAIN SALTY 90G

SLANI KREKER CAPTAIN SALTY 90G

NAPOLITANKE SA LEŠNIKOM PREST 400G

NAPOLITANKE SA KAKAOM PREST 400G

ROLLATINO KAKAO 250G

ROLLATINO LEŠNIK 250G

ROLLATINO JAGODA 250G

ROLLATINO JAGODA 150G

ROLLATINO KAKAO 150G

CAKE BAR HAZELNUT 265G

CAKE BAR CHOCOLATE 265G

KROASAN KAKAO 45G

KROASAN KAKAO-VANILA 45G

KROASAN JAGODA 45G

KROASAN VIŠNJA 45G-POSNI

KROASAN KIDDO 45G

KORE ZA TORTU TAMNE 700G

KORE ZA TORTU SVETLE 700G

LILLY BANANICA PREST 17G

DIVINA ČOKO ŠTAPIĆ SA UKUSOM NARANDŽE 200G

DIVINA ČOKO ŠTAPIČ SA LEŠNIKOM 200G

DIVINA ČOKO ŠTAPIĆ SA ALPSKIM MLEKOM 200G

LILLY BANANICA 255G

LILLY KOCKA 255G

NAPOLITANKA ČOKO PREST 280G

ČOKO SUNAŠCE PREST 280G

LINETTO VAFEL ŠTANGLA 250G

MEDULENCE 210G

DUO KEKS SA VOĆNIM PUNJ.PREST 300G

VANILICA VIŠNJA 250G

VANILICA MESANO VOCE 250G

VANILICA CVETIĆ MEŠANO VOĆE 300G

VANILICA CVETIĆ ŠLJIVA 300G

VANILICA CVETIĆ VIŠNJA 300G

SLANI INTEGRALNI ŠTAPIĆ PREST 300G

ŠTRUDLA MEŠANO VOĆE PREST 300G

ŠTRUDLA SMOKVA PREST 300G

ČOKO ŠAPICA 250G

VANILA ŠAPICA 250G

KOKOS PUSLICA 250G

MIX ŠAPICA 250G

SWEET ROLLS KOKOS 220G

SWEET ROLLS ČOKOLADA 220G

SWEET ROLLS LEŠNIK 220G

LINETTO ŠTAPIĆ SA KOKOSOM 200G

OBLUTAK SA UKUSOM NARANDŽE 300G

OBLUTAK SA UKUSOM LEŠNIKA 300G

MILKI ČUN 280G

ČOKO ČUN 280G

LOLA PAVLAKA 240G

PRALINE PREST NARANDŽA 180 GR

PRALINE PREST KAJSIJA 180G

PRALINE PREST ŠUMSKO VOĆE 180 GR.

PRALINE PREST JAGODA 180 GR

KAFA PRESTO 100G

KAFA PRESTO 200G

LILLY CRUNCHY KOKOS 100G

LILLY CRUNCHY MLEKO 100G

LILLY CRUNCHY LEŠNIK 100G

BOMBONA PEPERMINT PUNJENA PREST 80G

BOMBONA ANIS PUNJENA PREST 80G

BOMBONA MENTA PUNJENA PREST 80G

BOMBONA JAGODA PUNJENA PREST 80G

BOMBONA LIMUN PUNJENA PREST 80G

BOMBONA NARANDŽA PUNJENA PREST 80G

INTEGRALNI GRISINI KIM-LJUT 200G

INTEGRALNI GRISINI SUSAM 200 GR

INTEGRALNI GRISINI KIM-LJUTI 2 KG

INTEGRALNI GRISINI SUSAM 2 KG

MEDULENCE 550G

JELLY PEPPERMINT 100G

JELLY COLA 100G

JELLY BLUEBERRY 100G

JELLY ORANGE 100G

JELLY CHERRY 100G

JELLY STRAWBERRY 100G

KREM TABLA BELA 100G

KAKAO TABLA CRNA POSNA 100G

KAKAO TABLA CRNA 100G

BARON SUVO GROŽĐE 25G

BARON BRUSNICA 30G

BARON JAGODA 30G

JOYCO ČOKOLADNE DRAGEE 150G

JOYCO ČOKOLADNE DRAGEE 50G

JOYCO MLEČNE DRAGEE 150G

JOYCO MLEČNE DRAGEE 50G

RITMO 3 IN 1 INSTANT KAFA 18 G

RITMO 2 IN 1 INSTANT KAFA 10 G

RITMO 3 IN 1 INSTANT KAFA 100/1

RITMO 2 IN 1 INSTANT KAFA 100/1

RITMO CAPPUCCINO VANILLA 50/1

RITMO CAPPUCCINO CLASSIC 50/1

RITMO CAPPUCCINO CHOCOLATE 50/1

RITMO HOT CHOCOLATE DARK 50/1

RITMO HOT CHOCOLATE WHITE 50/1

KRALJICA KAFA PREMIUM 100G

KRALJICA KAFA PREMIUM 200G

KRALJICA KAFA PREMIUM STRONG 100G

KRALJICA KAFA PREMIUM STRONG 200G

KAFA CAR LIGHT 200G

KAFA CAR LIGHT 100G

KAFA CAR 200 GR

KAFA CAR 100 GR

ROLAT LEŠNIK DOLCE VITA 250G

ROLAT VANILA DOLCE VITA 250G

ROLAT JAGODA DOLCE VITA 250G

ROLAT ČOKOLADA DOLCE VITA 250G

ROLAT CAPUCCINO DOLCE VITA 250G

ROLAT ČOKO ČOKOLADA DOLCE VITA 250G

ROLAT ČOKO CAPPUCCINO 250G

ROLAT ČOKO LEŠNIK DOLCE VITA 250G

ROLAT ČOKO VANILA DOLCE VITA 250G

CAKE BAR MILK 200G

CAKE BAR CHERRY 200G

CAKE BAR STRAWBERRY 200G

CAKE BAR CHOCOLATE 200G

CAKE BAR MILK 25G

CAKE BAR STRAWBERRY 25G

CAKE BAR CHOCOLATE 25G

CAKE BAR ČOKOLADA DOLCE VITA 450G

CAKE BAR LEŠNIK DOLCE VITA 450G

BOMBONE BELA MENTA 100G

BOMBONE ZELENA MENTA 100G

BOMBONE LIMUN 100G

BOMBONE JAGODA 100G

BOMBONE NARANDŽA 100G

CARLOS DARK BISCUITS 44G

CARLOS DARK BISCUITS 66G

CARLOS DARK BISCUITS 88G

CARLOS DARK BISCUITS 110G

RICE CHIPS CHIA I QUINOA 45G

RICE CAKES JABUKA I CIMET 100G

RICE CAKES BUNDEVA 100G

RICE CAKES SUSAM I SO 100G

RICE CAKES NATURAL 100G

BISKOLATA STIX KOKOS 32G

BISKOLATA STIX CRISPY RICE 34G

BISKOLATA STIX MILKY 40G

ČOKO BAR LEŠNIK DUOMAX SOLEN 44G

BISCOLATA MLEČNA ČOKOLADICA SOLEN 20G

BISKVIT ČOKOLADA I KARAMELA SOLEN 20G

ČOKO BAR WINERGY SOLEN 40G

ČOKO BAR KARAMEL TWINGO 40G

ČOKO BAR MLEKO DUOMAX SOLEN 44G

FREDDI HOT WHEELS 270G+POKLON GT CAR

FREDDI MORETTA TIRAMISU 300G (10x30G)

FREDDI MORETTA CLASIK 300G (10x30G)

FREDDI BARBIE SNACK 250G+POKLON NAIL STICKERS

FREDDI FINESSE CACAO 390G (10x39G)

FREDDI FINESSE MILK 390G (10x39G)

MLEVENI KEKS 500G

CRACKERS MILL DAY SUPER 4 100G

CRACKERS MILL DAY NATURAL WHOLE CORN 100G

CRACKERS MILL DAY SESAM & SALT 100G

PETIT KEKS 600 GR

PETIT KEKS 400 GR

PETIT KEKS 200 GR

PODLOGA ZA PICU 230G

GRILOVANA PŠENIČNA TORTILJA 250G

PŠENIČNA TORTILJA SA PARADAJZOM I PAPRIKOM 250G

PŠENIČNA TORTILJA SA SPANAĆEM I BOSILJKOM 250G

INTEGRALNA PŠENIČNA TORTILJA 250G

PŠENIČNA TORTILJA 313G

PŠENIČNA TORTILJA 250G

SMILIES CHOCO.YOGHURT CREAM & RASPBERRY PIECES 98G

SMILIES CHOCOLAT. WITH MILK CREAM & CEREALS 87G

SMILIES CHOCOLATE WITH HAZELN.CREAM & CEREALS 87G

SMILIES CHOCOLATE WITH MILK CREAM 94G

SMILIES CHOCOLATE WITH HAZELNUT CREAM 94G

SMILIES CHOCOLATE HAZELN.CREAM & HAZELN.PIECES 98G

SMILIES MILK CHOCOLATE 90G

SMILIES CHOCOLATE COCOA CREAM & COCOA PIECES 98G

SMILIES EGGS MILK CEREALS 77G

SMILIES EGGS MILK 77G

SMILIES EGGS HAZELNUT CEREALS 77G

SMILIES EGGS HAZELNUT 77G

SMILIES BALLS MILK CEREALS 120G

SMILIES BALLS MILK 138G

SMILIES BALLS HAZELNUT CEREALS 120G

SMILIES BALLS HAZELNUT 138G
CATALOGUES
View and download catalogues
Distribution center Niš
Toplički partizanski odred bb
Distribution center Novi Sad
Primorska 84, Novi Sad
Distribution center Čačak
Bulevar oslobođenja 17, Čačak
Call us
+381 (60) 015 30 33